Kidnap and Ransom Insurance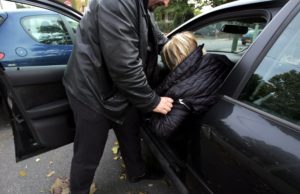 Kidnap and ransom insurance is gaining popularity nowadays because of the increasing incident of kidnapping in some areas of the world. Every year, thousands of reported and unreported incidents of kidnap for ransom are documented, with a whopping amount of $50 million ransom payments raked from the victims. This is definitely alarming to know, considering the possibility of being kidnapped on places where one is not familiar with. However, insurance companies are offering a certain policy for this in order to protect an individual against financial losses when faced with a kidnap for ransom situation.
Why do I need a kidnap and ransom insurance?
Basically, kidnappings usually happen in countries like Mexico, Colombia, some parts of Central and South America, Middle East, Africa and Asia. Wealthy tourists, businessmen, politicians, journalists and prominent individuals are often the prime targets of kidnapping. If you are one of these individuals who are travelling to kidnap-prone areas, getting an insurance policy will protect you from financial losses resulting from extortion and ransom demands.
The kidnap and ransom insurance is made in a way to insure policy holders who are frequently travelling regardless if they are on a single trip or consecutive periods of travel. They can be financially secured any time, in the event that they are placed in a kidnap for ransom incident. The insurance policy will cover ransom payment, medical or psychiatric care, loss of income as well as interest on bank loans. It may also have coverages like public relations expenses, costs of business interruption, support services, crisis management and subsequent lawsuit expenses. In fact, some of the kidnap and ransom policies have coverages for travel expenses, reward money to informants, cosmetic and plastic surgery expenses, injuries, and cost of hiring or training new employees for businesses.
How kidnap and ransom insurance works
Basically, an insured individual must not discuss his/her kidnap and ransom insurance policy to anyone, not even his/her immediate family who are also covered. This is to avoid it becoming null and void, especially on instances where an actual kidnapping takes place.
During a kidnapping scenario, all the negotiations and ransom money will be shouldered by the victim. The insurance company will only pay up to the single dollar once the crisis is over and the kidnapping incident that took place is proven to be a real one. Nonetheless, if the expenses or ransom amount go beyond the predetermined limit, the insured individual will be responsible for covering any extra costs.
A kidnap and ransom insurance is often combined with hostile environment awareness training, close protection, or or other security measures.
Providers
There is a number of providers of kidnap and ransom insurances. These include AON, SCR, and AIG.
Bottom line
Kidnap and ransom insurance is a perfect tool to protect one's self from unexpected financial losses resulting from kidnapping. Although this kind of policy is quite expensive and complex, a kidnap and ransom insurance is a great help for recovering the costs and the income lost during the incident. This kind of insurance policy may not be for everyone however, individuals who have a higher net worth or those with a prominent name in various industries, can try getting a policy like this. Know how much this policy costs and be protected with a kidnap and ransom insurance.